Steve Hall - Biography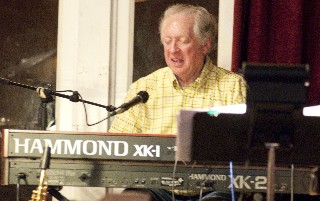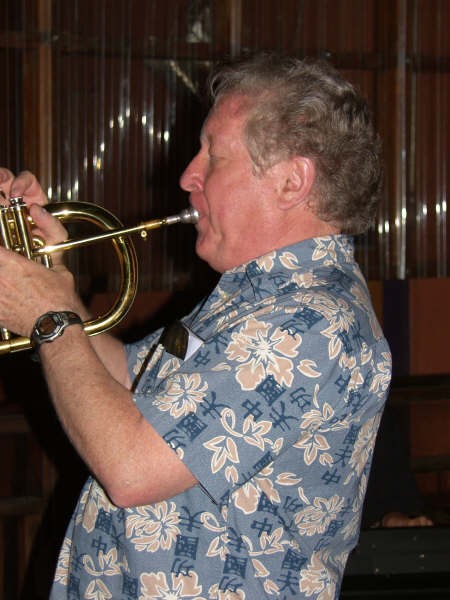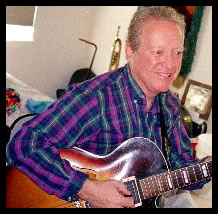 ---
Steve grew up in Palo Alto, CA where he studied guitar with Vern Older. Steve also met trumpeter Carl Ladley who encouraged him to learn arranging and orchestration for the jazz big band. Carl was a big influence on developing his large ensemble experience. Playing gigs with jazz trumpet great Tom Harrell and bassist Seward McCain he began his lifelong love affair with jazz and blues.
With the support of his parents, Steve moved to Boston, MA to attend the Berklee College of Music and studied guitar with Jack Peterson and Bill Leavitt . The 1960's included a year in Bien Hoa, Vietnam while in the US Army. He graduated from Berklee in 1970.
Upon graduation from Berklee, Steve and his wife Kathleen moved to Los Angeles to break into the studio scene. Despite highlights such as performing with Willie Bobo's latin jazz band, some recording sessions, and numerous big bands including LA's top sidemen Steve decided to return to the Bay Area.
Once settled in San Jose, Steve bought a Hammond B-3 and taught himself how to play jazz organ. Applying the keyboard techniques that he had learned at Berklee from teacher Dean Earl, Steve quickly began working five nights a week with the great vocalist Nate Pruitt. During the middle 1970's he also worked with vocalists Shere Lario and Doug Bender. He was later joined by guitarist/vocalist/songwriter Bruce Garnitz. He supported himself and his family by playing in local night clubs, restaurants, and hotels. In the late 1970's and early 1980's he designed and operated a recording studio (Sensa) in the South Bay area. He also studied trumpet with Steve Campos during this period. After more than a decade of night club work Steve returned to school and earned an Associate's Degree in Electronics.
During the 1980's, Steve performed with weekend bands and worked in high-tech companies during the day. This ended in 1989 when he and his family left the Bay Area and moved to Spokane, WA where they lived for six and 1/2 years. While in Spokane, Steve performed extensively with Steve Maurer and Terri Cooley. These two renewed his love of jazz and performing. He also played guitar with flautist Pam Meyer.
In 1996 Steve moved to Portland, OR and formed The Steve Hall Trio in early 2001. The trio expanded to a quintet in 2004 and was active until 2013. The quintet recorded three CD's, all of which received airplay nationally and internationally. These days Steve can often be found playing trumpet and piano at Portland's many jam sessions or playing organ in night clubs. He has also performed locally with drummer Dick Berk, tenor saxophonist Reggie Houston, alto saxophonist Bill Harris, guitarists Jonathan Smith, Jake Booker, Adlai Alexander and Peter Schwimmer, organist/saxophonist Wade Kirtley and vocalist Elena Welch.
Steve wrote the arrangements for Bill Harris' CD's "This Time The Dream's On Me" and "Inside Out". Both recordings hit the jazz radio charts and have received extensive airplay.
Since 2013 Steve has been studying trumpet with David Bamonte of the Oregon Symphony Orchestra. David has been teaching him how to play in tune (among other remedial tasks). As Little Junior Parker once sang, "It's never too late to be good".